November 17, 2017
sponsor content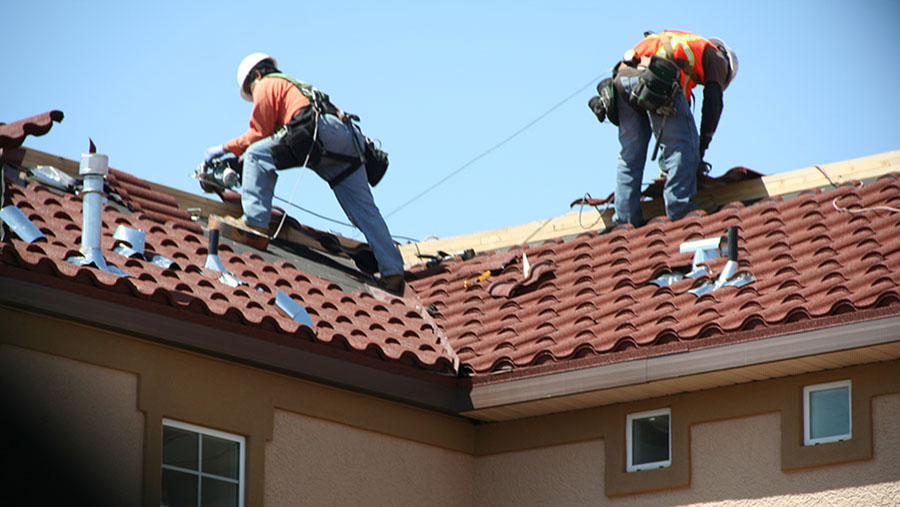 Five metal roofing installation tips from FEMA should reduce hurricane damage to homes
Proper installation methods are key to jobs that will stand up to Mother Nature's fury. After 2017's devastating hurricane season, homeowners looking to better protect their home this year are increasingly turning to highly-durable materials, including metal roofing. 
Experts say that's a smart move, given the strong performance of metal roofs during severe storms. Many metal roofing systems can withstand winds in excess of 140-mph (equal to an F2 tornado) and provide protection against impact damage from large hailstones and flying debris. Metal roofs also are nearly impenetrable to moisture and leaks, making them a durable choice in areas that suffer heavy rainfall and downpours. 
Part of the key to the exceptional performance of metal roofing in high winds is due to attachment methods and interlocking installation where panels are overlapped and attached to the structure of the building, reducing the ability of wind to catch on the actual roof. But a big factor in achieving maximum metal roofing performance in a hurricane and severe storm-prone area relies on proper installation.
With hurricane preparedness and re-roofing season both at their peak, contractors should pay heed to FEMA's advice for installing metal roofing systems in high wind areas, including: 
1) Understand the options
Common metal roofing systems include Standing-Seam Hydrostatic (water-barrier) systems, which are designed to resist water infiltration under hydrostatic pressure. Standing steams have raised joints between panels above the water line, and a sealant is used to prevent water from being driven in by the high wind. Other options include Hydrokinetic panels that are not designed to resist water infiltration under hydrostatic pressure. These products require a steep slope (typically greater than 3:12) and a high-quality underlayment to provide additional protection against water infiltration. Note that metal shingles are hydrokinetic products. 
2) Follow the code and the instructions
Always follow manufacturer's installation instructions and local building code requirements. Performance failure is typically the result of improper installation of metal roofing or not selecting an appropriate system designed to meet or exceed local codes. 
3) Don't push the load
Calculate loads on the roof assembly in accordance with ASCE 7 or the local building code, whichever results in the highest loads. 
4) Resist uplift
Specify and purchase a metal roofing system that has been tested to provide sufficient uplift resistance to meet design uplift loads. FEMA provides guidance for various designs, including standing seam, through-fastened, architectural panels with concealed clips, metal shingles, copper roofing and more.
5) Make sure all of the parts are compatible
Ensure suitable roof systems with design components (including quality underlayment system, proper clip and fastener placement). With either, the roof systems rely on proper anchorage and/or fastening to ensure proper performance. Attachment methods should be in accordance with those identified in the engineering review and testing noted above. 
FEMA offers other construction guidance for metal roofing installation in high wind prone areas, including tips for proper underlayment, clip usage and securing flashings.
Contractors also would do well to work with homeowners regarding any concerns about metal roofing, including those who have misconceptions or inaccurate information about how it may perform in extreme weather. For example, properly installed metal roofs are no noisier than other types of roofs in rain or hail storms, and they are more energy efficient, helping reflect the sun's rays to reduce energy costs. Work with homeowners to ensure all estimates and proposals account for adequate insulation, ventilation and high-performance coatings to address concerns and increase customer satisfaction. 
"For maximum performance and peace of mind, it's always wise for homeowners and installers to work closely together and factor in regional considerations and preferences," said Ramey. "By doing so, the exceptional durability, beauty and long-lasting, worry-free protection of a new metal roof is an investment that will pay off for many years to come."
—This article is from the Metal Roofing Alliance, one of ProTradeCraft's advertisers. See all of the Metal Roofing Alliance's videos and articles.