---
Pro Remodeler Salary Survey: WIN A TABLESAW
Professional Remodeler magazine is launching a new service to the remodeling industry, a salary survey, and we need your help to make it accurate
In such a disjointed industry, some economic stability and intelligence are needed. The initial test survey in three markets was successful enough that they're opening the anonymous survey nationwide.
Also, there is a nifty prize available to one of the respondents, and Erika Taylor, Editorial Director of Professional Remodeler, says that your chances of winning "are excellent."
Participate: Salary Survey 
The Prize: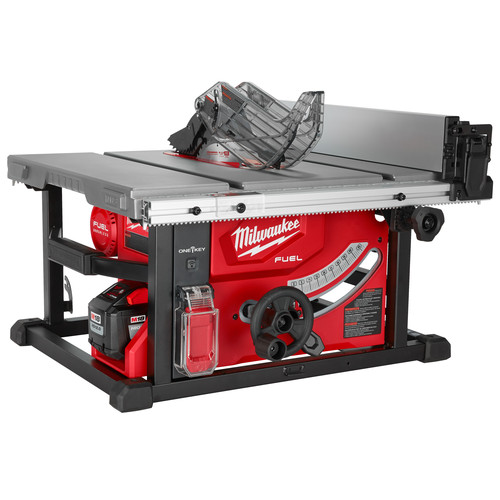 The questions we want to answer:
WHAT IS COMPETITIVE PAY IN REMODELING? 
We're asking you to help through a survey. The responses are anonymous. No companies will be identifiable. 
 
WHERE ARE WE LOOKING? 
Sixteen major markets across the country.
WHY ARE WE ASKING? 
Because no one else is. Seriously, this info isn't available anywhere. We're going to help with the labor shortage by publicizing the pay and stability these jobs provide. We're getting the data into high schools, trade schools, and community colleges.
WHO ARE WE ASKING ABOUT? 
Your carpenters, project managers, designers, and salespeople.
WHAT WILL YOU GET? 
Three things: You will have helped the industry fight the labor shortage and track changes in pay over time. Perspective on whether you're over or underpaying your employees. We'll send you the data before publication just for participating. (Since the survey is anonymous, we'll have to take your word for it when you say you filled it out!)
HOW LONG WILL IT TAKE? 
About 15 minutes.
If you have any questions or comments, please feel free to reach out to the boss, Erika Taylor at etaylor(at)sgcmail.com or call (972) 369-9212. Thank you for helping out with this important initiative.
 
Thank you for your help.