October 16, 2016
Read time: 1 min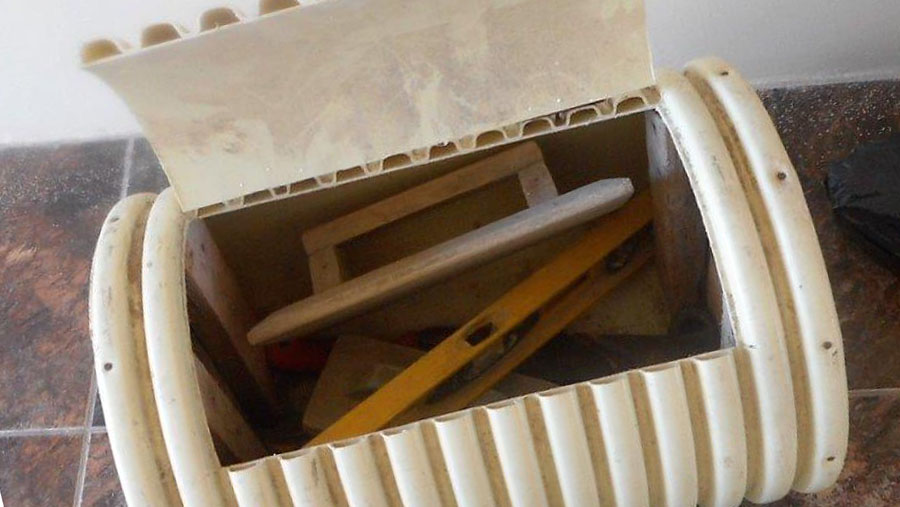 Dan,
I thought I would do a series on original, home-made Ecuadorian tool boxes, but besides five-gallon buckets and plastic grocery bags, using some sort of sewer pipe seems to be the most common.
The pipe is plugged on both ends, and a hatch is cut into it. Cabinet hinges or a piece of cloth hinge the hatch.
Since guys come to work on busses or bikes, a shoulder strap is a must.
It might be a short series.
—Fernando
— Fernando Pagés Ruiz is ProTradeCraft's Latin America Editor. He is currently building a business in Ecuador and a house in Mexico. Formerly, he was a builder in the Great Plains and mountain states. He is author of Building an Affordable House and Affordable Remodel (Taunton Press).